For over twenty-five years ZEE SYSTEMS, Inc. has been designing, manufacturing and supplying air conditioning components and systems for airborne and ground use in private, corporate, commercial, military and special/ public use aircraft and vehicles.
Innovation has been the key at ZEE SYSTEMS, Inc. from our very first project. We designed aviation's first HFC-134a (R-134a) vapor cycle air conditioning components for commuter aircraft.
Electrostatic Spray Systems
ZEE Systems, Inc. is working with Spectrum Electrostatic Sprayers, Inc. of Houston, Texas on the STC for an electrostatic spray system for airborne agrcultural spraying. This unique patented application method puts an electrical charge of up to 15,000 volts on the chemicals at the spray nozzle. These charged particles then passively seach to find the opposite charge or neutral. Plants are neutral. So in effect the sprayed chemical searches for the plants. This significantly reduces drift and increases the coverage of the chemical on the crop. Contact Blake Dobbins, Spectrum Electrostatic Sprayers www.spectrumsprayer.com for more information on this product. FAA STC approval pending.
ZEE Systems, Inc. is a licensee for JLC Aeronautical LTD. We manufacture FAA-PMA parts and kits for STC SA4622SW for DHC6-(series) aircraft.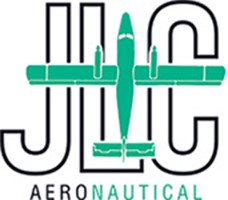 PRESS RELEASE
ZEE Systems, Inc. strives to provide the best customer support for DHC6 Twin Otter operators worldwide with JLC Aeronautical STC SA4622SW air conditioning system installed. To meet this goal, we are happy to announce Texas Air Services, Inc. in Dickinson Texas as the exclusive distributor for our Twin Otter air conditioning kits and components. Beginning August 21, 2023 contact Texas Air Services, Inc. for your ZEE Systems, Inc. Twin Otter air conditioning kit and spare part needs.
Current orders to ZEE Systems, Inc. will be processed and invoiced by ZEE. Air conditioning systems and Parts sales as of August 21, 2023 will be through Texas Air Services, Inc.
Phone: 281-337-7763 / US only 800-313-6506
Fax: 218-534-4580
email: [email protected]
website: www.texasairservices.com